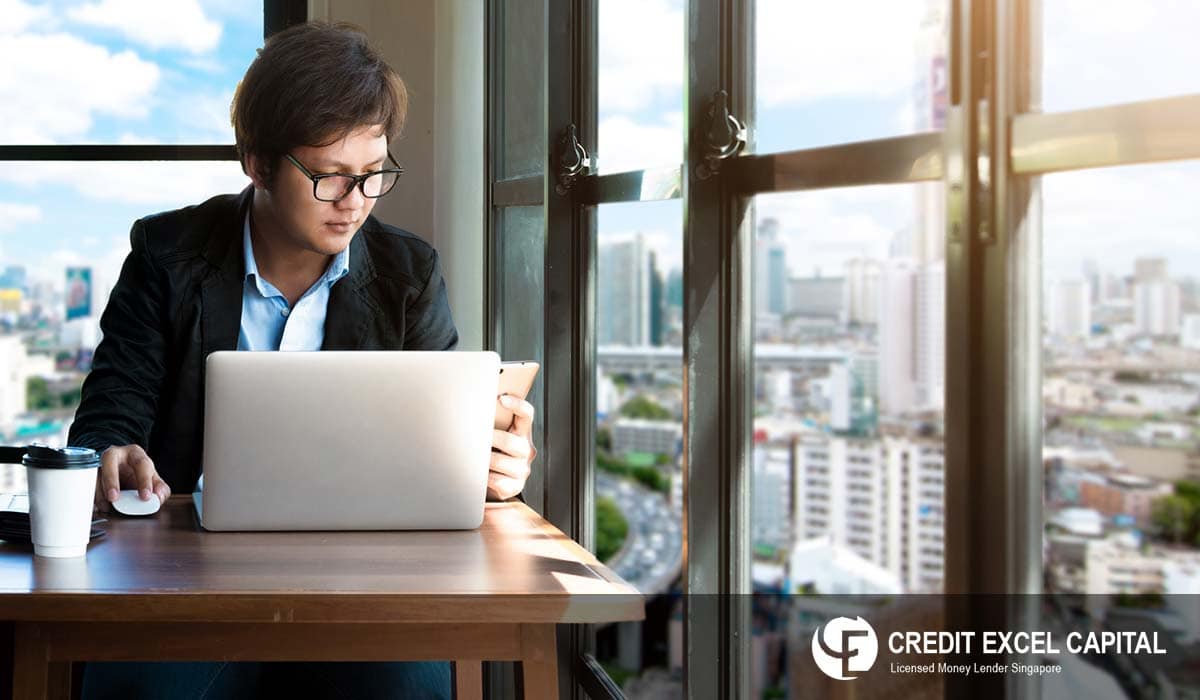 For most people, working the central business district means that they have to spend more money. For those that have worked in areas that have a more industrial setting like Jurong, you will realize that your spending will go down by about 20 to 50 percent. If you aggregate this amount, you will find that it sums up to a significant amount of dollars. It can even go as high as a few hundred dollars a month. If you work in town and you are looking to save some money, here are some useful tips to point you in the right direction.
Saving on meals
If you look at your daily expenditure, you will notice that a significant amount goes to meals. In most cases, people use up to 50 percent of their daily expenditure on food. Having this in mind it is possible to save more if you can control your daily spending on meals at work. Here are some helpful tips to help you save on meals.
You can carry your own home cooked food to work at least once or twice in a week. Home cooked meals are cheaper than those you will get in most restaurants in the city.
If you are not too choosy, you can eat at a hawker center. Some great places to choose from include, Lau Pa Sat, Amoy Food Centre and Golden Shoe.
When dining at a restaurant you should ensure that you get a credit card discount.
For those who love gourmet coffee, they can go for a cheaper alternative such as local coffee.
Gourmet salads are very expensive. For those that love salads, you can try those that are offered at the hawker centers. Some great places to try here include the Salad-corner at Golden Shoe, the Amoy Food center, B salad and Green Bites.
For some days of the week, you can decide to go light. You can choose to carry a homemade sandwich which may include healthy filling and toppings such as egg mayo, tuna, lettuce, ham, and cheese.
If your place of work allows for flexible meal hours, you can have your lunch during off-peak hours. You are in a better position to get discounted rates during off-peak hours. To ensure that you don't get too hungry, you can have a heavy breakfast in the morning. Smart mobile apps like Eatigo and Offpeak.sg can send you an alert whenever there are some off-peak discounts.
Your Transport, to and fro
If you are one of those people that like going to work using personal means or a taxi, you can choose to use the MRT system. This is one of the most efficient and most affordable means of getting around. You can either choose to take the public bus or MRT.
Driving to the CBD could get astronomically expensive due to the high parking fees and congestion. Currently, average weekly parking rates stand at $4 to $5 dollars an hour. If you were to park your car in the CBD for an entire day it would cost you a whopping 40 dollars. If you find yourself in a situation that you have to use your car, here are some car parks that are much cheaper compared to a large number that is found in the CBD.
The Esplanade which charges $2 dollars an hour.
Marina Square which charges $2.20 an hour for the first 2 hours.
Klapsons, The Boutique-Hotel which charges $3 an hour for the first 3 hours.
Liang Court which charges $2.60 an hour.
Hub Synergy Point which charges $2.80 an hour.
The Great Eastern Centre which charges $3.60 an hour.
The CPF-Building Robinson-Road which charges $3 an hour for the first 2 hours.
Partying after work
One of the major drawbacks of working in the city is that partying after work becomes all too convenient. With so many clubs and eateries around, the temptation to have one for the road is almost unbearable. If you find yourself in a situation where you cannot resist the urge you don't have to spend too much. Here are some helpful tips and deals to keep you from overspending.
You can visit Loof if you love spirits and wines. From 5 pm prices can be as low as $5, however, these prices will start rising at the rate of a dollar per hour from 8 pm.
Chupitos is another great joint to visit if you want to save some money. Bottled beers are sold at $6 from 6 pm to 9 pm.
Five Izakaya Bar offers good wines and house stakes that cost $5 till midnight.
Bistro 1855 offers draft beer at $6 and those that would like to sample some wines and spirits can do this between 12 pm and 8 pm.
At Harry's bucket, you can get 5 beers at the price of $49.
For those that are Amex Platinum card holders, they can get the following deals.
Complimentary cocktails at the Ah Seng Cold-Drink Stall
Pure Blonde beer or Complimentary Kirin at the Mad-Men Attic Bar
1-for-1 drink at the Secret-Mermaid of the GEM Bar.
When you overspend in the city
Sometimes things can get tough and the money that you had saved up for your daily commute gets diminished. During such moments you need some financial help. One of the best ways to get yourself out of this quagmire is to find yourself a licensed moneylender in Singapore. They will help you secure a simple loan that you can pay back at the end of the month when your monthly salary comes in. You should be sure not to borrow more than what you need to avoid getting yourself in more trouble during the following month. As a thumb of rule, you shouldn't borrow more than one-third of your monthly salary.
In conclusion, if you follow these 4 tips, you will find yourself saving anywhere from between, $100 to $200 each month. You can try them and let us know how well they worked for you.