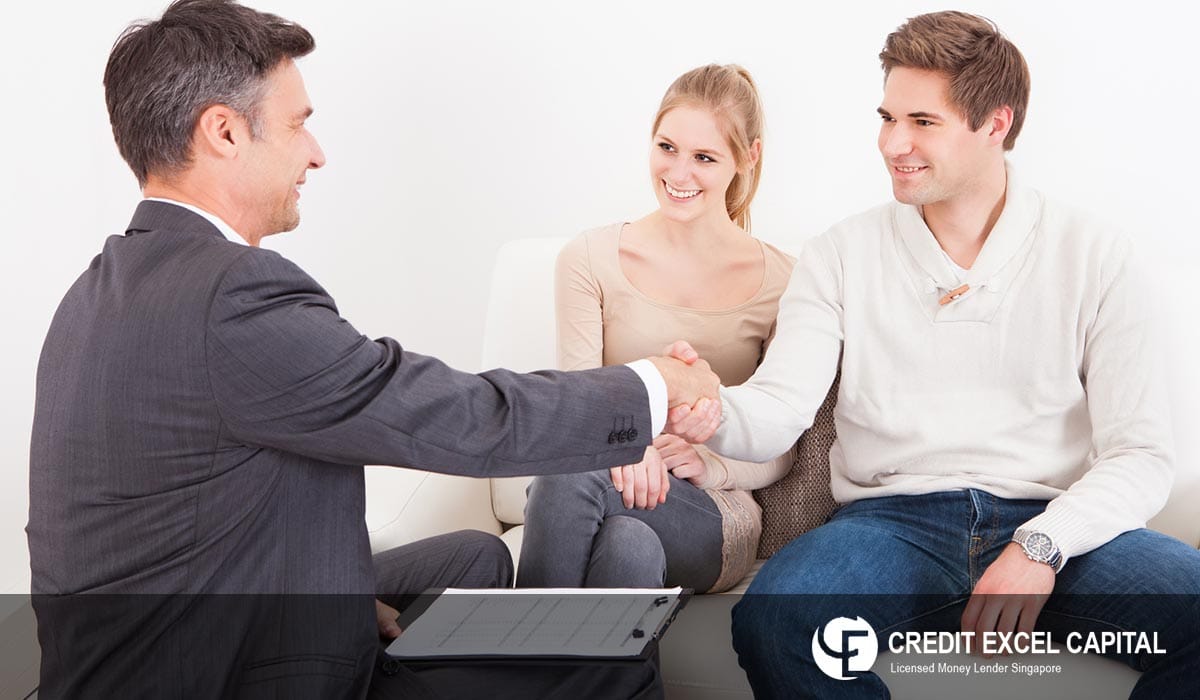 Whether in business or self-employment, working with a money lender can help you to improve on your cash flow cycle. Besides providing you with financial support, a lender can offer much-needed financial advice. Sometimes, this could be the essential support that one might need to navigate through rough times in life. However, not all providers are good — and that's why it is important to consider a few aspects. Here is a rundown of the characteristics of legitimate money lender.
Credibility Beyond Reproach
It is pretty important to make sure that the money lender that you engage in, has a clean track record and a reputation that is above board. For starters, please be on the lookout for those providers who are operating without the legal licenses. Ordinarily, a reputable money lender is one duly accredited by the Ministry of Law through the Registry of Moneylenders Singapore whereby only leading money lenders that are qualified and recognised by the law. As such, it is recommended to work with institutions that have been operating successfully for a number of years. More often than not, the number of years one has been in the industry indicates their financial strength and ability to comply with the law.
Low-Interest Rate, No Hidden Charges
Unlicensed money lenders are known to charge punitive interest rates as they seek to make a quick kill from unsuspecting borrowers. On the contrary, a legitimate money lender would be keen to avoid charging exorbitant rates. This is mainly attributed to the fact that credit lenders are regulated by the "Registrar of Moneylenders" which issues strict instructions on the fees and amounts one can charge for loans. A typical characteristic of such lenders is that they avoid introducing hidden fees and fines to their loans. In the end, that ensures that the lender gets some of the lowest interest rates on the market.
Less Stringent Policies
Banks are known for their rigid rules and regulations especially when small business and personal loans are concerned. You might have to fill in some long forms and provide extensive documentation only for your request to be turned down on flimsy grounds. It gets even worse if you have a poor credit rating. That, however, is not always the case with money lending firms. This tier of lenders is known for its relatively relaxed lending guidelines as it operates to fill the gaps that others have neglected for many years. Having bad credit rating but looking to improve your records? These less stringent policies could mark a major turning point in your financial life.
Flexible Terms of Engagement
One of the biggest worries to borrowers is whether the terms and schedules of repayment are manageable. After all, no one wants to take a payday loan only to end up encountering deeper financial issues in the future. A good money lender should, therefore, provide negotiable and reasonable terms. You want to work with a company that is willing to support you when you encounter issues that might affect your ability to repay. Go for a lending institution that takes time to clarify these and other matters in advance so that you can plan better.
Variety of Products and Services
Besides the lender's credibility, rates, and approval process, you should consider the products and services they claim to offer. The best money lender is one who extends a wide range of loan products and services to you This eliminates the need to shop around as you can always access multiple loans from one lender. Common examples of loan options offered include unsecured loans, business loan, foreigner loans, personal loans and debt consolidation among others.
Streamlined Loan Application Process
The law requires lenders to thoroughly explain in simple terms to their customers the process and fees to be incurred in securing a loan. Simply put, it is highly recommended to work with a lender who sheds light on their processes beforehand. The last thing you would want is to discover some hidden charges just after you have entered into a contract with the lender. There are a couple of things you need to be mindful of when applying for a loan. For instance, you should avoid companies that request you to sign incomplete or blank loan contracts. Also, be on the lookout for companies that clearly operate against the law.
Respect of Personal Information
Although it is important to provide necessary details to the lender during loan application, it is important to only share this info with trustworthy institutions. Private data or information in the wrong hands might end up being used for wrongful undertakings. Avoid companies that seek to retain your original documents (namely driver's license, work permit, NRIC card etc). Be on the lookout for any use of abusive or foul language. A good money lender should be in a position to not only respect your privacy but also show commitment to do exactly that.
Method of Marketing
Licensed lenders are not permitted in law to solicit sales through dubious advertising. Therefore, if your current provider is bothering you "pushy" marketing tactics, then you probably need to avoid working with them in the future. If anything, financial services are very sensitive and it's important to work without duress. It's recommended to report any dubious advertising.
Final Word
A prudent money lender is one who offers hassle-free loans. Thanks to modern technology and evolving financial law, you can always land a genuine deal much quicker than before. For that reason, it is recommended to work with a company with a good record of accomplishment. Check for lenders who have already served a growing number of clients before. Be strict in making your choice by only working with providers who guarantee you of possessing a license.
Remember, money lenders are institutions that operate to help investors realize their full potential. However, given the realities of a free economy, terms and details of each offer may differ. On a positive note, legitimate lenders offer easier to access funds, more financial services and lower interest rates than typical financial institutions. Be sure to use online resources in order to fine-tune your search for money lenders.