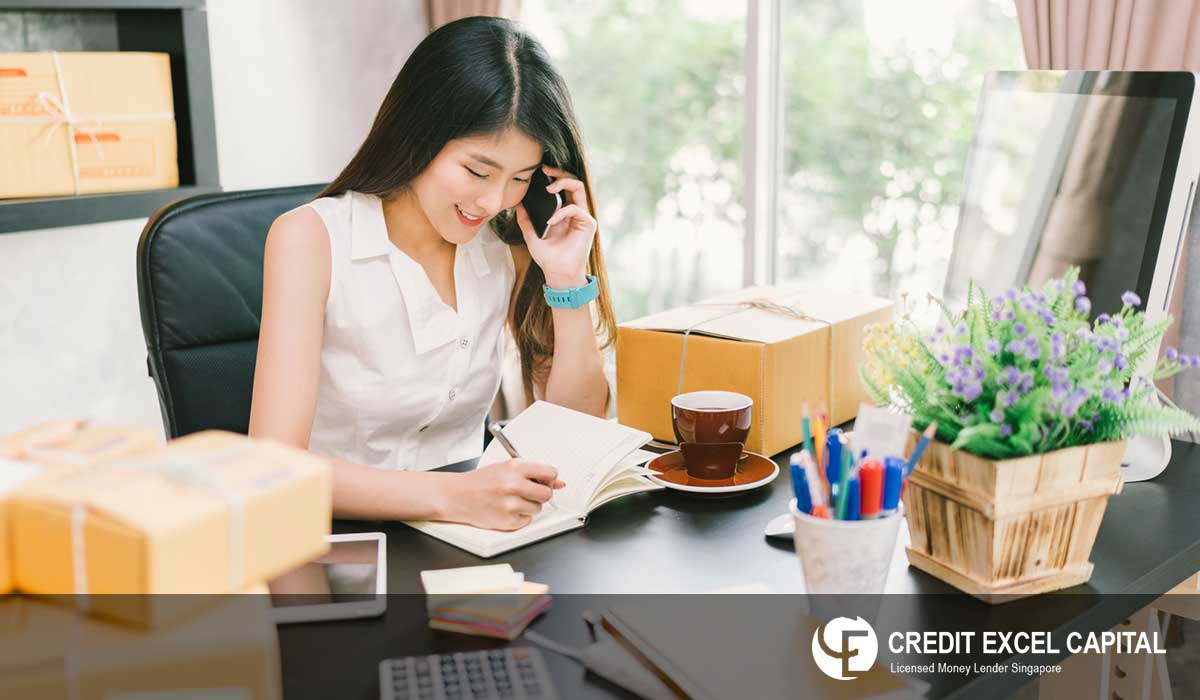 Every individual needs good financial management tips that they can use to manage their finances. The workplace however, is one of the best places to get some of best management tips to help you with this. With a majority of youths having jobs in private firms, you will find however, others working in the public sector, while only a few having their own startups which they strive to grow. The most common thing to note about these jobs though, is that at one time or another you will have to deal with some form of financial management.
This article looks at the various financial management skills that people apply in their workplaces on a daily basis. It also identifies how one can use these finance management skills to better their own finances.
1. Developing a budget
Every individual develops some sort of budget either within a financial year or within a specified period of time. It doesn't matter which type of business, since every organization must have a budget for it to be able to run effectively. Most of the time, the budgeting is done at the departmental level before being consolidated. The budget is usually reviewed thereafter to identify whether it has been written according to, or whether there are changes to be done. This is especially when expenditures are greater than intended.
Budget making is a crucial process, in that it helps a company to maintain a healthy cash flow. This is necessary to ensure the company does not use too much cash than it can actually generates. The budget also helps the organization to track all its spent resources including cash. It looks at how this money is earned, and in cases where they have not been realized, the organization can borrow from other money lending institutions such as banks and licensed money lender which may attract interest as well as other charges.
One needs to apply the same mojo when dealing with their personal finances. This can be done by writing a budget catering for all expenses, as well as for sources of income. This becomes easier for salaried employees, as they are able to budget with their salaries well in advance before it is remitted to them. Thus, a good budget, should be one that is able to guide you into better spending decisions, as well as saving. Thereby helping one to manage their finances better.
2. Increasing sources of revenue
A good look at all major companies will reveal that almost all have diversified their investments, thus having more than one sources of income. This is a strategy in itself to ensure they remain afloat even when one source of income may not be doing so well. However, this is a challenge to most people who do not have more than one sources of income, which becomes a problem when this single source of income stops.
Most organizations may have a single line of business that they could be concentrating on. This could be the company's major source of income. However, it is common to find other smaller sources of income for most of these organizations, in a bid to diversify their risks. For example, in Singapore, almost all major organizations have spread their risks through having different sources of income. A good example of this, is the Singapore Press Holdings which generated close to $1 billion in revenue from their major business lines of newspaper and magazine in the year 2013. However, there were also over $200 million generated by the company, from their property development business which was not their core business.
This is a strategy that can also be employed on an individual basis as well. While the majority of people have their day jobs as their major source of income, it is always encouraged for them to look for other sources of income. For example, aside from the day job for a person such as an engineer, one can choose to invest in a blue chip, as well as a dividend-paying stock. Same goes for a civil servant who could choose to invest in properties to boost their income.
3. Purchasing more assets
A closer look at major companies' balance sheets, will reveal that all of them have various entities filled in as "useful assets." These usually include various entities such as property, equipment, cash as well as other entities that can be turned into cash when needs be. These assets are crucial in that they help the company increase their generation of revenue. This could be applied on a personal level with the purchase of assets, which may hold value. For example, purchasing an affordable home would be considered a good investment. The purchase of a car or other means of transport would also be a good investment, as it would help one to increase their revenue generation.
One could also choose to invest in other areas including the properties, stocks, and bonds markets, and by purchasing commodities which can be resold for a better value. This goes a long way in helping one to develop a retirement plan that would be helpful in the future.
Even education is an intangible asset which if well managed, can help one increase their revenue earning capacity. However, there are other expenses which may not fit into the category of assets within a "personal balance sheet." A good example would be having a birthday party, carrying out an expensive wedding and honeymoon. There are also other assets which may not turn out to be good investments in the long run, such as furniture and various household electronics.
4. Increasing opportunities for tax breaks
Most multinational companies would always hire consultants to help them identify loopholes that would help them enjoy various tax breaks. This is usually helpful in the long run, as it helps to ensure they save more than they spend. However, individuals may not be in a capacity to hire consultants to help them enjoy various tax breaks. It is therefore important for one to have a little more knowledge with regards to tax issues, as well as ways in which to enjoy various tax breaks without breaking the law.
However, many do not understand just how much they can save through various tax breaks that they can enjoy on a daily basis. The best way to do this is to read more and be ready to learn from others.
5. Budget spending
Each business always has a list of things they need to purchase. These are usually items that may be crucial for the running of the business, which must be purchased in order for it to run. They could also involve some items that may not be so critical, in that the company could do without them. A good example would be the revamping of the office chambers, purchasing new computers among others, which may not be as crucial for the business to run.
Every business has unique items which they consider crucial for them to be able to run. However, what is important is that each company prioritizes their spending on things that matter to the company before anything else. This is also possible for us if we can be disciplined in purchasing only items which are necessary for us first.
People with families could prioritize their family needs ahead of other expenses, such as having fun with friends among others. This could be in the form of ensuring your children receive the best education, and that they are well fed and well looked after. All other expenses could come secondary to these major family matters.
We need not only to learn, but also to apply what you know. Most of us already have knowledge of these things due to the experience we have in the job market. What is more important though, is how we use this knowledge for our individual benefit, in order manage our finances well.