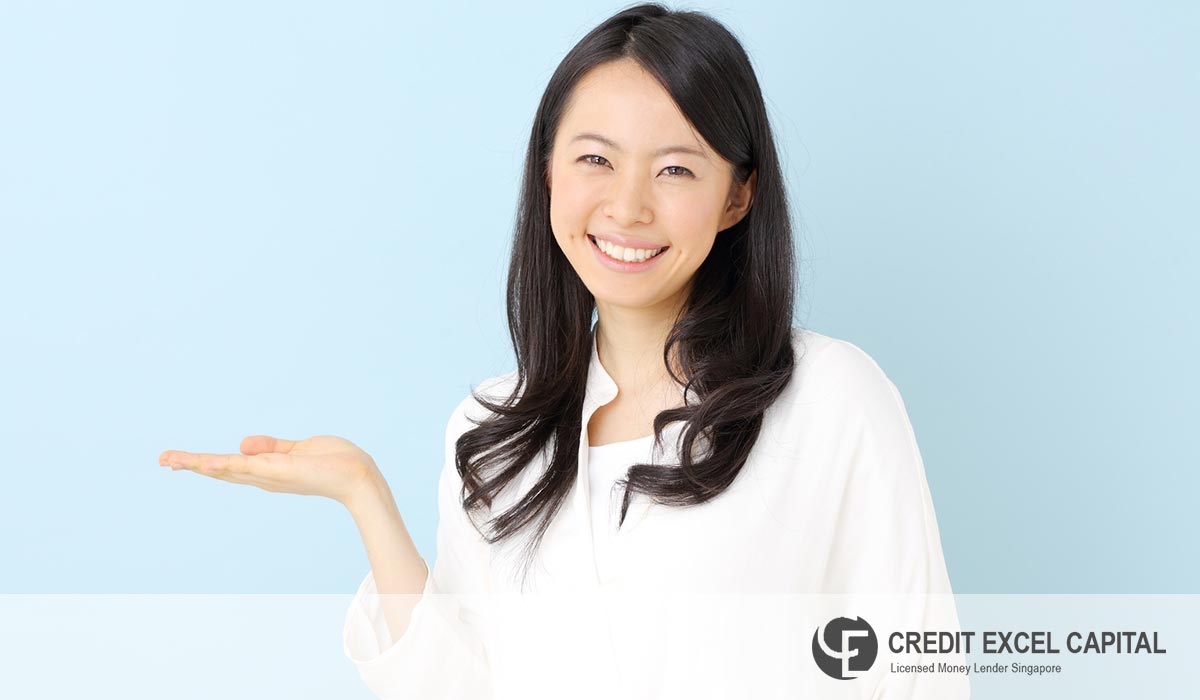 When you encounter a tough financial crisis, and you need extra cash fast, where should you turn to for your concerns? Should you consider going to a licensed moneylender, a pawnshop, or a bank? How do these establishments differ from one another?
In times of money problems, there are multiple options in store for you when you need to borrow money. But then again, making a decision can be crucial because the last thing you want to happen is to end up picking the wrong option for you. For instance, if you happen to deal with the wrong moneylender, then you are bound to experience more difficulties with debt than what you are going through at the moment. This is why you should weigh all your options first before you come up with a decision.
The proper usage of credit is important to ensure your financial health. If you are provided with a certain credit, yet you are not disciplined when it comes to handling your money, the whole situation spells out greater problems for you. You also need to be more disciplined when repaying your loans, along with setting a realistic budget and sticking to it the best you can. By doing these, you can attain a more positive credit rating.
Options for Borrowing Money
Now, the question is – who can you possibly turn to when you are faced with serious money issues? Sure, there are are loved ones whom you can try to approach when you need to borrow some extra funds. But then again, there is no assurance that they will lend you exactly the amount you need if you require more than a few hundreds of dollars. So, when borrowing money, there are some lending institutions and organisations that you may go to for your financial concerns. These include banks, licensed moneylenders, pawnshops, and those non-bank financial institutions.
Let us take a look at each one of them:
1. Banks
For years, banks are regarded as a reliable source of credit. There are private banks and retail banks, which have different features. A retail bank provides loans that are considered as "mass market" types of loans, which include personal instalment loans, business loans, credit cards, and car loans. There are various ranges of products and services offered, but the most important thing about this type of organisation is they can provide what borrowers need once they qualify.
On the other hand, a private bank caters largely to individuals with a high net worth. There are special loan options available to those who can present valuable collateral. Thus, if you have fine wines as one of your significant collections, you may have this as collateral after the bank has conducted a valuation of the said items.
Benefits of Taking Out a Bank Loan
As banks are very particular about their reputation, there are strict government policies and industry standards that must be met by applicants who are hoping to take out a loan. Moreover, banks offer revolving credit facilities as with credit cards. This allows you to have extra funds whenever needed without having to accomplish new loan applications each time.
You can apply for a bigger loan from a bank and the interest rate is usually lower unlike with the rates offered by other lending institutions. This usually applies to specific types of loans including education and housing loans. When it is time for you to repay your loan, it is very convenient to do so in the bank. There is the option to do it online, by mail, or using ATMs. On the other hand, other financial institutions require you to make payments in person.
Drawbacks of a Bank Loan
But then again, it is not too easy to get personal loan from a bank. There is such a thing as a Debt Servicing Ratio that borrowers have to meet, along with minimum income requirements. As a result, not all people may be eligible for a loan when they try to get one from a bank. Another drawback of taking out a bank loan is the impact on your creditworthiness in case you fail to pay your loan on time. Defaulting on your bank loan automatically disqualifies you from borrowing money from any bank. It is also difficult to qualify for a loan from a private bank. Unless you have multi-million dollars to present, you can never be eligible for any type of loan from this financial institution.
2. Pawnshop
With a pawnsop, you can "pledge" or put down something valuable that you own in exchange for a loan. This is why you will have to bring to a pawnshop a valuable item such as jewellery before you can borrow money. The range is from 60 to 80 percent of the total value of what you present to the broker. This is why if you have a ring that costs $10,000, you may be able to borrow $80,000 from a pawnshop. Then, you leave the item at the pawnshop as you take out the money borrowed. Beginning the time you are provided a loan, you are given 6 months to pay the principal amount borrowed including the interest. But, if you fail to do so, the item you have left as a "pledge" will be auctioned off by the broker.
As for the interest rate, it can go up to 1 percent for the first month. Then, it reaches 1.5 percent on the subsequent month. This is still lower than the 2 percent interest rate you can expect from a typical credit card. It is important to note that the repayment option is not fixed. You may repay as much as $50 on the first month or go up to $700 on other months. Whenever you repay the loan, the pawnshop will extend the deadline for auctioning the item by an additional 6 months. Some people choose to sell off their valuables at a pawnshop. But the drawback is you can expect to receive much less than you deserve from the item, as compared to when you sell it to a watch dealer or a goldsmith.
Benefits of a Pawnshop
It is easy to borrow money from a pawnshop because you only need to present your ID and the valuable or pledge. They do not even go through your credit history, existing loans, or income. But if for some reason you are unable to repay your loan, then you lose the item you leave to them. There is no compounding of the debt when you fail to settle the loaned amount.
Drawbacks of a Pawnshop
The main concern you may have with a pawnshop is the high interest rate. It is at 1.5 percent per month, which is lower than what banks offer for personal loans. You can also just qualify for a one-time loan, unlike with a revolving credit facility from a bank. There is a limit to the total amount the broker can lend you depending on the value of your pledge. So, you must own something really valuable before you can qualify for a loan.
3. Licensed Moneylenders
If all you need is a small amount of money such as $10,000 or lower, then you may consider approaching a licensed moneylender to take up a personal loan. There are some cases, however, when a moneylender provides a higher amount but to selected clients. The loans they provide are secured or unsecured.
Before a licensed money lender issue a loan, borrowers must first submit all documents required. Some credit history checks and income evaluation are also done, and the amount of money and the interest rates depend on the personal judgment of the lender. Since moneylenders face a certain risk because of the less stringent standards they follow when providing a loan, their interest rates can be quite high. Say for example you make under $30,000 annually, the interest rate for a secured loan may be capped to 13 percent and 20 percent for an unsecured loan. However, if you make more than $30,000 a year, there is no cap at all on the interest rate. There is also no interest rate higher than 25 percent for a loan obtained from a licensed moneylender.
With banks, the highest interest rate that a bank can charge on a personal loan is at 8 percent per annum. As for credit card loans, the interest rate only goes up to 24 percent a year. When it comes to loan repayments, licensed moneylenders generally require a fixed monthly schedule for you to pay back the loaned amount. There are negotiable terms applicable, as well.
Benefits of Taking Out a Loan from a Moneylender
When all your efforts have failed in securing a loan, you can always count on a moneylender to give you extra funds for your immediate needs. Moreover, the whole loan process is hassle free and the friendly financial advisors are always there to help you and will get back to you within 24/7. You can get a loan almost in less than 3 days time, so much faster than the rest if you ever need money for emergency.
Drawbacks of Borrowing from a Licensed Moneylender
The main thing that you need to think about when borrowing cash from a moneylender is the high interest rate. In fact, banks are still better options, although the standards they set are very high. So in the end, a more practical choice is a pawnshop because you may instantly cash out your assets without compounding the debts from failed loan repayments. The only thing you will lose is your "pledge" unless you fully pay your loan.