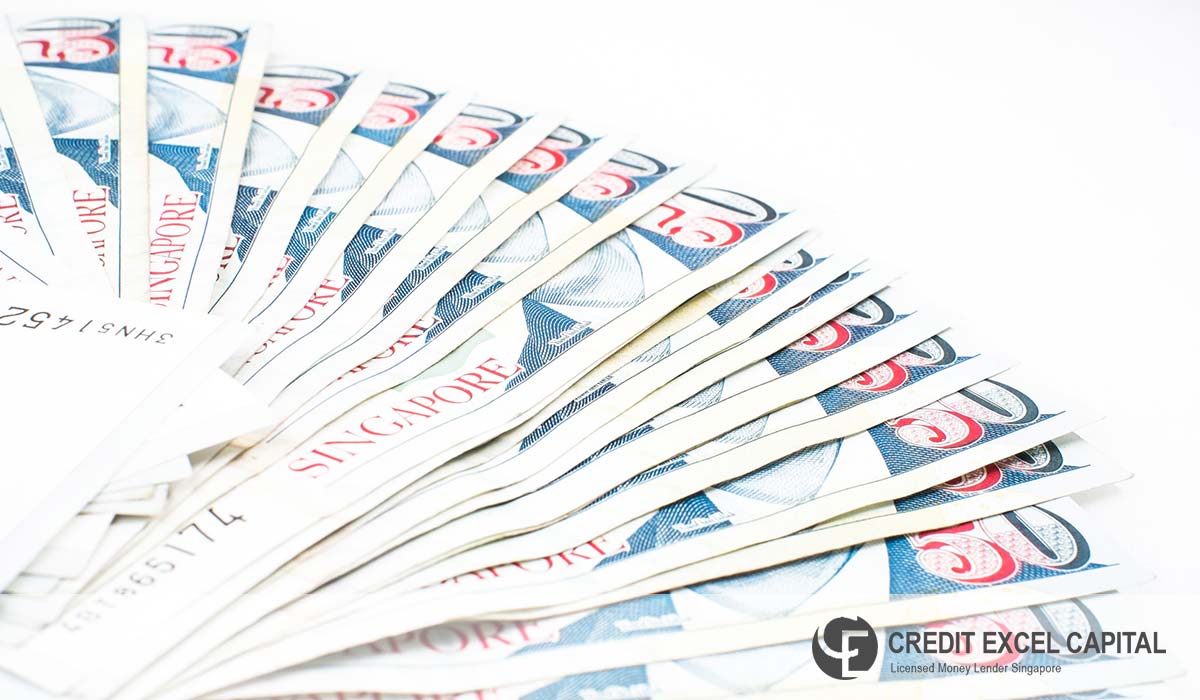 Personal loans are provided by a licensed money lender in Singapore and banks whenever you need to have an access to extra money for your pressing needs. This is not at all like a mortgage because of the absence of collateral. Thus, if you settle the loan on time, you do not run the risk of losing your property. This is why a personal loan Singapore money lenders or banks offer can give people a chance to retain their property even without having to settle the loan.
Meanwhile, a secured loan can be tough because you have to present collateral to the banks. Thus, if you do not get to pay off the loan, you will end up losing your property just like that. This is the main obstacle that comes with taking out a secured loan, which is a big risk for people who are uncertain about their capability to settle their debt payments on time. But then again, if you need to purchase a car or a house, there is no choice but to go for a secured loan or a type of loan that is specifically for these properties. An unsecured loan only comes with a limited amount of money, which does not suffice for a major purchase you have in mind.
At the same time, it is worth noting that an unsecured loan such as a personal loan is not without any consequence in case you fail to repay the loaned amount. Any licensed moneylenders Singapore citizens or Permanent Residents can find in the country set standard policies that must be met by borrowers, and this includes having your credit rating impacted negatively when they default on the loan. Thus, if the time comes that you want to get a credit card or apply for a loan, it may be difficult for you to do so because of the less-than-perfect credit history you now have from unpaid loans.
The Basics of a Personal Loan
Generally, a personal loan is widely available to Singapore citizens or PRs, and it may be obtained in a short span of time upon the period of application. In fact, it is possible for you to receive the amount loaned in a week or even a few days. So, if you have an urgent need for the money, you no longer have to worry because the funds will already be sent in to your bank account promptly.
However, you have to keep in mind the fact that a personal loan comes with a higher interest rate, as compared to a secured loan or even some credit card rates in the country. This is the reason why for people who are experiencing emergencies where a good amount of money is needed, a personal loan can be very helpful. It is also their last resort for such financial concern.
As a personal loan is unsecured, there is no collateral for you to think about. There are no chances that the lender can take a hold of your properties if you are unable to pay your loan off. The consequence is indeed not very severe as with an unsecured loan, which is your guarantee for a personal loan. Just be sure to try your best to pay your debts to avoid having a bad credit since defaulting on your personal loan can bring down your credit score. Personal loans come with a fixed interest rate. This makes it somewhat safer and more reasonable than a credit card debt. With credit cards, you run the risk of having to pay higher rates over time, depending on the steady increase of your outstanding balance.
Reasons to Get a Personal Loan
What are the situations that call for a need to apply for a personal loan? Basically, it is applicable when you have a sudden need for a sum of money. If you have already exhausted all your efforts to obtain extra cash, or perhaps you are not comfortable with approaching your family members just to borrow money from them, then you can consider applying for a personal loan. Cash advances on your credit card is not exactly the most practical thing to do because of the significantly higher interest rates you will have to pay on top of the borrowed amount.
One of the common reasons why people take out a personal loan is because of an expensive medical procedure or treatment that they or their loved ones need to go through. As it may be a life or death situation, there is no point in delaying the treatment just because you have no cash available at the moment. Applying for a personal loan because of this reason is reasonable to avoid any serious impact on the life or health condition of the person in need of quick medical attention.
Other reasons to get a personal loan includes the need to settle a down payment for your wedding expenses, funds for an urgent car repair, or even extra cash to pay for your house rental and utilities. No matter what your reasons may be, just the fact that you have a limited source of funds may be a reason for you to apply for a loan. But it is important that you factor in the interest rates and repayment schedule that come with the loan, so you will not subject yourself to greater financial difficulties.
For students who need some funds for their education costs, there is a personal loan type that is intended for them. A major requirement is that you must be presently enrolled in a school, so you can qualify for the loan. Once you have met the eligibility standards, you may be capable of financing your studies all because of a low interest rate offered by banks for this loan type. For instance, students are given a 5 to 6 percent interest rate, which is about 30 to 50 percent lower than what most banks charge for a personal loan.
Consolidating your debts to make it more manageable to pay off is another purpose of a personal loan. Since credit cards may charge you a higher interest rate based on your outstanding balance, having just a fixed amount to pay every month throughout the life span of your loan is a big advantage that a personal loan offers.
How Personal Loans Typically Work
Do you know what to expect once you take out a personal loan? When you are approved of a loan, you can receive a lump sum cash that must be paid off over a period of time. There is a fixed interest rate that comes with it, along with a repayment scheme. You can repay your loan throughout a series of fixed or predetermined repayment per month over a year or more. Also, because of this amortized loan, you no longer need to compute each month how much you really have to pay. The interest rates are already incorporated into the principal amount, which also means budgeting becomes easier due to the lack of balloon payments once the end of the term has been reached. For example, if you borrow $10,000 with a repayment term of 3 years an a flat interest of 4.8 percent, your monthly payment may be at $317.78. This amount already includes the interest payment of $40, which is added to the $277.78 principal repayment per month.
To qualify for a personal loan in Singapore, you must be 21 to 65 years of age with a steady annual income. Some banks require applicants to at least make $30,000 annually, but this comes with a higher interest rate unless you earn more than this amount. Foreigners may also qualify for a loan, depending on the lender's requirements, and the high annual income of $40,000 to $60,000 must be met. Other documents to be presented aside from the proof of income include a proof of identity, valid proof of residence, and several other paperwork that may vary from one lender to another.
Once you are ready to take out a loan, just make it a point to have a thorough analysis of your financial situation. Unless you are certain that you can pay it off, it is best to think of another option to obtain extra funds to avoid causing damages to your credit rating due to unpaid loans.