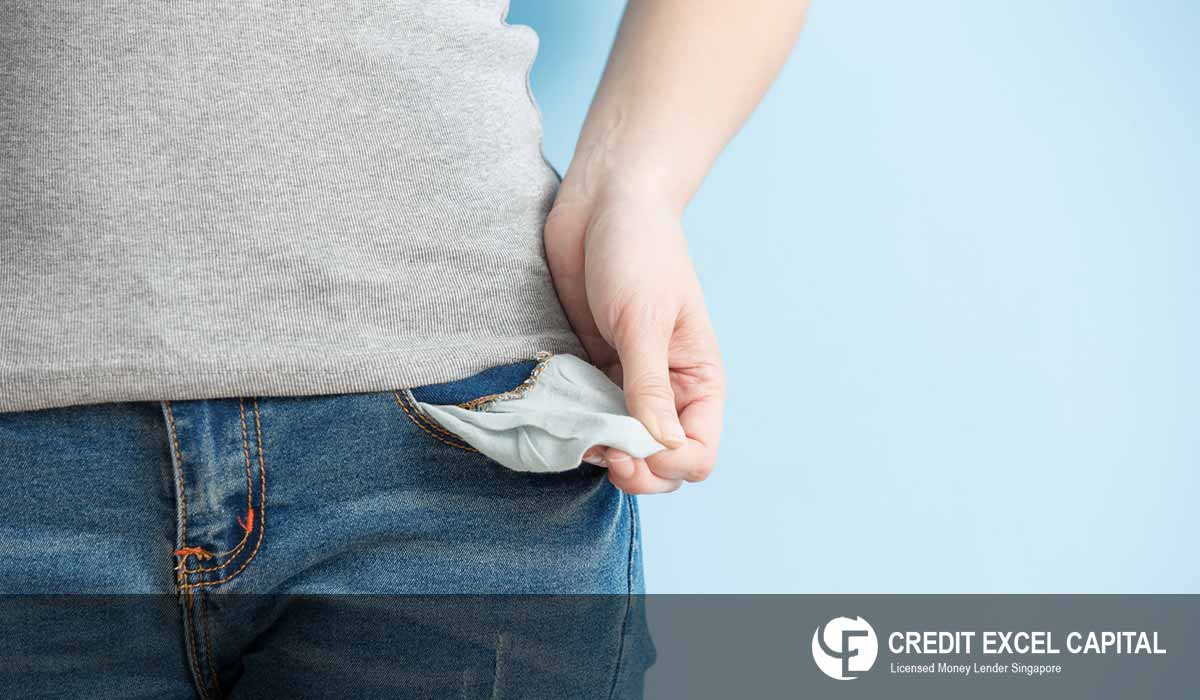 Have you ever been stuck in situations where you need to take out an Urgent loan before? Times where you have already sorted out your finances such as your kids tuition fees, your insurance premiums, monthly grocery expenses, and emergency savings. The amount of money that you have left is just enough for you to tide over till your next pay day.
Why Many Resort to Applying For Loan
Living in Singapore with expenses that are on a floating rate, nothing is predictable. A surge in utility bill, public transport and even our daily meals if we were to eat out. But one thing is certain, the salaries of all employees are still at a all time low. Being stagnant for a couple of years now, it has taken a toll on Singaporeans and even the Permanent Residents here. Now and then, we do need an instant cash loan or low income personal loan to assist us to resolve the current financial issues that we may be facing and hopefully last through till the next pay.
Savings is important and we should all portion aside an amount for rainy days. For when such instances arise, these savings can be utilised instead of taking out any loan from licensed money lender or even banks. They will be the last resort for you when you have exhausted all means of squeezing out money from your own, then you may consider taking out a personal loan or payday loan from any money lenders of your choice. Before that, it will be wise if you read on reviews of that licensed money lender companies or the basic FAQ to find out if this loan is suitable for you. Alternatively, I would actually advice you to approach government bodies such as ComCare as they provide temporary and urgent financial assistance as well that might eventually be the right medium for you.
No all Singaporeans, Permanent Residents or even Expats would have the luxury to set aside an amount of money for their savings. As the economy in Singapore is quite bad these days, with charges, bills, fees increasing as we speak, it would not be a surprise that some would not have any savings at all. Salaries are being disperse at a bare minimum, some even underpaid. These salaries would only make ends meet, which is not very wise as you are not able to afford to lose your job. Employers would in return be able to leverage on the fact that you need this job badly and ill-treat or even abuse some of their employees.
Ultimately
A solution, and an alternative to your financial worries is here. There are money lenders that offer low interest rate loan that are lower than most local banks. You may enquire more with them if you are interested, and some of the money lender open on Sunday too. Get your cash loan Singapore low interest from a legal money lender in Singapore today if you need cash urgently Singapore. These private loan lenders Singapore would be here to offer financial assistance when it comes to an urgent cash needed Singapore. With a short approval loan process, low interest rate that is acceptable, it is without a doubt that you should strongly consider a private loan lenders Singapore that is legitimate. Be sure to verify their authenticity and ensure that they have the license to operate a money lending service before taking out any instant cash loan Singapore with any.
Do check with Minstry of Law (MLAW) to see if the company if legitimate and please avoid getting loan from loan sharks. They often disguise themselves as licensed lenders. Please be alert that NO licensed moneylenders in Singapore do mobile advertising as they are not allowed to do so.