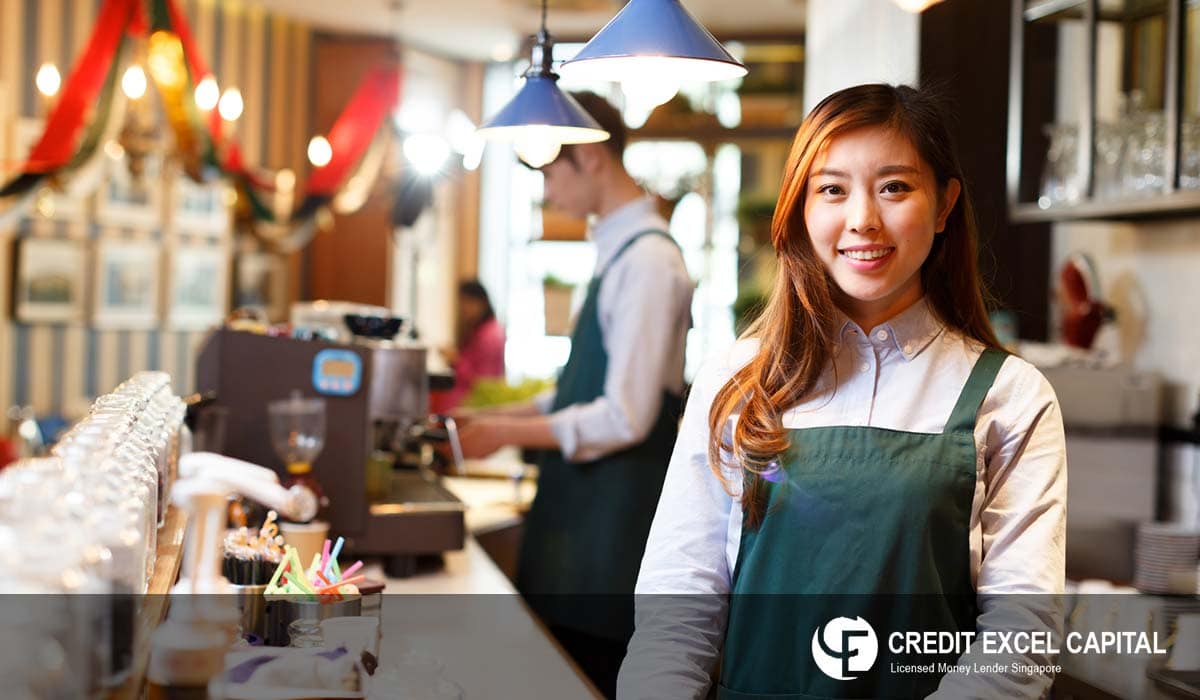 Are you thinking about starting a business? Or perhaps, you already have an existing business going, but you just realized the need for additional funds? If so, a small business loan is just what may help you at this time. But when you secure capital, you need to prepare well to spare yourself from massive headaches from being unprepared. Here, we have listed some points to consider whenever you need to take out a small business loan.
1. Determine your reasons for obtaining a business loan
First thing to ask yourself – do you really need a business loan? If so, what are your reasons. You need to be clear with your purpose before you head out and apply for a loan from licensed moneylenders in Singapore. Consider the different purposes you have in mind and validate whether these are practical or not. Among the common reasons why people seek to get a small business loan include the urgent need to obtain extra cash flow for their production upkeep, consolidate debts, take advantage of a major business opportunity, acquire or replace equipment, expand the business, sustain the costs involved in running the business.
At the same time, determine if there are things that can wait until you have sufficient funds. Learn to prioritize and only consider taking out a loan once you are certain that the reason is valid and urgent.
2. Evaluate your financial situation
A business loan is a major commitment, and you will have to allot a specific budget to keep up with your payments. In this case, you should be able to identify whether you can settle your loans with monthly payments or not. Check your cash inflow, learn about your expenses in the business, and determine if you have enough left to pay off the loan while making profits along the way.
3. Be clear with how urgent you need the extra money
You may apply for a business loan from a bank or a moneylender in Singapore. But then again, there are differences in terms of the length of time you will have to wait before you can get the amount you need. Generally, bank loans take several weeks to be approved. There are numerous paperwork to prepare, which you should be able to present during submission of the application form. Also, there may be some documents to be provided to the bank even before they tell you whether your application is approved or denied. The unfortunate thing is the possibility of being denied of a loan even after waiting for weeks.
On the other hand, online loans applied from a licensed money lender Singapore may only take a day or two before approval. In fact, you can expect to receive feedback hours after you have submitted the application form online. This surely make things easier for you, particularly if you need the money urgently.
4. Know the working capital you need
Once it is clear to you that you really need to take out a business loan, you will want to be certain of the total amount you should borrow. This is why it will help to consult professional assistance from an accountant or a bookkeeper. Then, you may have to discuss the total amount you need, and try to determine if the cost is realistic enough to cover all your necessities in the business. Devise a plan on how to repay the amount loaned, as well, since you do not want to suffer from massive headaches in case you fail to make payments while the interest rates and fees just keep hiking up.
5. Think about the type of lender that is worthwhile for you to consider
Now, you will have to decide on the lender you plan to consult for your financial concerns. If you ever wish to deal with a moneylender, make it a point to choose one that is registered and recognized by the Monetary Authority of Singapore. Never deal with a moneylender that is completely unknown to you, or those with a solid reputation from being in the industry for quite a number of years. Be wary of dealing with fraudulent moneylenders that only tend to scam clients. Do your homework and check out actual clients' reviews and ratings for the money lender in question, so you can have an idea on the quality of service you can expect.
6. Prepare all necessary documents
When you apply for a business loan, there are paperwork to accomplish. Certain requirements must be prepared at the same time such as your business permits and registrations, which must be valid and up-to-date. Also, some other documents may be required by the moneylender sg, so be sure that you have these ready even before you go ahead and submit your loan application.
7. Check your credit score ahead of time
Since your credit rating can impact your chances of being approved of a loan, make it a point to obtain a copy of your credit rating before you apply for a low income loan. This will give you a clearer idea whether you may qualify for a business loan or not. If you think you will need extra funds in the future, then now is the time to start working on improving your credit score if you think that it is not at all that good.
8. Be aware of your current debts
Perhaps in addition to your plan of taking out a loan, you have several debts that you are currently paying for. This can make it tougher for you to pay more loans since your cash inflow may only be dedicated to debt payments. In this case, consider making an evaluation of your existing loans, and find out how you may be able to settle more loan payments in the future. You should be able to have a solid and regular cash inflow, particularly if emergencies in the business may arise.
9. Maintain a good relationship with your moneylenders from previous years
If you have borrowed money in the past from a licensed moneylender, then you may want to check if you have had a positive working relationship with them. In case you want to use their service again, having a good relationship with them will increase your chances of being in their pre-approved list of applicants. This will surely reduce the burden on your part because you can pretty much guarantee that you can have the amount you need once you are approved of a loan.
10. Try to get the best deal available
There are varied options to take out a business loan. You may apply for a loan from a bank, or approach a moneylender for financial assistance. Some business owners may also opt to consult their families and friends for extra funds, particularly if they are only requiring a minimal amount of money. No matter what you decide to do, however, make it a point to obtain the best deal you can find.
If you choose to approach a moneylenders or a bank, thorough research is necessary to help you get the best rates possible. Never fall for traps that some institutions offer and claim to give you a good deal, unless you have checked all possible options first. For instance, there are smaller banks and even licensed moneylenders that can give you much better deals when it comes to interest rates and flexible repayment schedules. If these apply to your financial situation, then you should consider the most practical solution to your financial needs.
It takes a good amount of research, planning, and professional support to manage a business. If ever you may find yourself in need of extra funds, consider checking our guide to help you in applying for a business loan and get your expenses covered with minimal stress as possible for better profits over time.