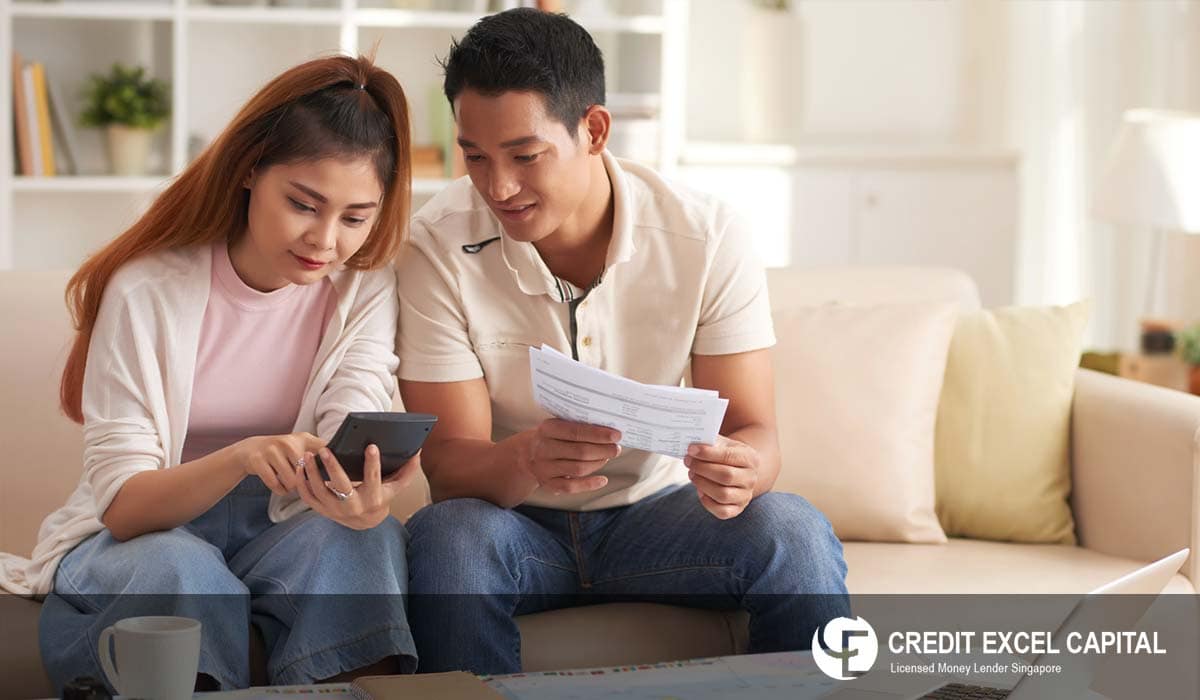 Providing for your family is a must; for most Singaporeans you have to work in order to do this. From an hourly to a salaried position, you have to find a way to make ends meet. However, you simply can't think about today; you have to plan for the future so your family will not suffer in their future. A monthly pay check is nice but how do you extend those funds so you can provide into the future as well?
These are a few ways in which you can make positive changes today in order to ensure your family is cared for in the future.
1. Emergency funds is a must
Think of it this way; you should have a minimum of 6 months income saved for an emergency. This can come in the form of losing a job, or if you are hurt and can't work for a period of time. What are you going to do if you do not have funds set aside for the time you are out of work? So, if your family spends $3K a month, you should have a minimum of $18K set aside. You don't want to jump to a licensed money lender first thing just because you can. Although this is a nice back up plan, if you set funds aside each month, in order for you to have money if an event really does occur, you are not going to have to think about or have to worry about borrowing in order to make ends meet for the time you can't work.
2. Insurance
Yes, health insurance is also critical. AIA, and other insurers can protect you if you are hurt, can't work, or if in the event a family member is hurt and requires care. Also consider investing in critical illness protection plans. Think of it as a back up if you are critically hurt, if you do not have the means to work, and you need emergency care. Even though most Singaporeans are able to use MediShield and MediSave to cover some of the medical bills but it may not sufficient.
At a minimum you will know this is going to be covered by an insurance provider. So, you are not going to have to pay those high costs out of pocket in the event you require emergency surgery or if you are in a hospital for several weeks or even months on end. You need to protect yourself, and in order to do so, you need to have the right health care plan in mind so you can pay for care if you or your family are going to need it.
3. Insure your life
Life insurance is not something we like to speak of, but if you are the one in the home who makes money you will have to think about it and discuss it. If something does happen to you, it is important you know your family is going to have funds to care for them. And, you want them to live the lifestyle they have grown accustomed to as well. If you have a viable life insurance policy in place, this is the only way to ensure they are going to be taken care of. And, if you have sufficient coverage, it is going to ensure your family will receive the funds you were earning each month, even though you are no longer around and are no longer working in order to care for them. Sure, it is something you do not want to discuss, nor do you want to think about it. But, if you would like to make sure your family is taken care of, then you are going to have to consider investing in a life insurance premium policy so that you have the funds set aside when they are needed most.
4. Your estate
Not only should you have it in probate you also have to make sure things are paid off. Your home should be paid for, your property taxes should be up to date, and so forth. Also, it is a very good idea to have a will in place, so you can allocate where things are going to go in the event you are no longer around to tell the loved ones in your life what to do with things. You want to make sure your estate is going to remain with your family and that they are cared for. So, you have to prepare for this in advance and you have to make sure you have written documents in place, so that things do not get out of control when you pass away. An estate is something that can cause more headaches than relief if you do not have things properly documented. So, for your and for your family's peace of mind, it is well worth discussing these things with the right professional, so you know your family is going to retain everything when you are no longer here.
You have to plan in advance
You simply can't sit back and hope things are going to fall into place. And, although these things can be tough to discuss and think about, if you want to ensure your family is going to be cared for and is going to have what they need in the future, you do have to do this and you have to plan in anticipation for the future. So, rather than keep on going paycheck to paycheck, you will have to begin to think about these topics at the earliest possible convenience.
If you take the time to plan in advance, if you know how to allocate resources and if you are intelligent, you can plan and you can take care of your family into the future. Not only is this going to ensure they are safe it is also going to ensure you have done your job as the individual who works in the home. Rather than sit and wait for help, why not go out and do something. It will make your life easier now, and it is the best way to ensure your family is going to have their life made in the future as well.