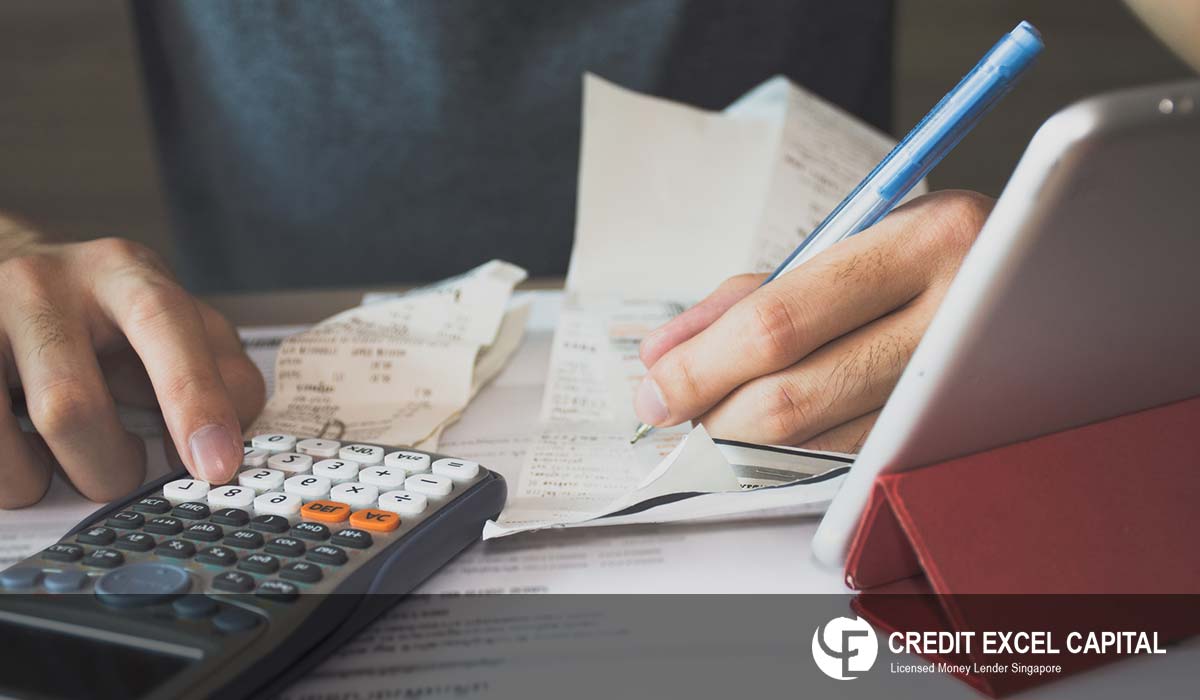 Bundles of joy require wads of cash! As parents prepare for the arrival of a new baby many costs are obvious such as buying cribs, first sets of clothes, and car seats. Families often bear the burden of these costs on a reduced household income as maternity leaves are taken or contracts are put on hold. Indeed, single parents may face many of these expenses on their own. Many families, particularly first time parents, are caught off guard by the less obvious expenses and find themselves turning to a licensed money lender for financial support.
Expenses That Parents Frequently Do Not Adequately Budget For Include:
Diapers – Every diaper seems to serve a unique purpose these days from swim diapers to overnight diapers and environmentally-friendly diapers. No matter what type of diaper you use you can rest assured you are going to need a lot of them. During a baby's first year, families spend an average of $900 on diapers alone. While buying the first batch of diapers for your newborn may not seem like a big deal, the recurring cost can quickly become a strain.
Health Care – Babies and toddlers get an average of seven to eight colds per year. This number will be higher if your child attends daycare as they are exposed to more illnesses. Babies who are not breastfed or are breastfed for shorter periods of time will also experience more illnesses as their immune systems will not be as strong. Newborns also require several doctor visits in the first year regardless of whether they are ill or not to ensure their growth and development is on the right track.
In addition to doctors' visits, there are usually a few emergency visits as babies often develop a high fever in the middle of the night. Then there are the costs of any prescription medications your child may require. We all hope that our child is born healthy both physically and mentally. However, nature is not perfect and parents may find themselves responsible for a child with special needs or health issues. These unexpected issues translate into expenses that may not have been planned for. In many cases licensed money lenders are a godsend to families in these situations.
The direct costs of healthcare for a new baby vary considerably depending on access to public health care or private insurance plans. The indirect costs of missed daycare and work, loss of sleep, and increased stress have an impact as well.
Child Care – First-time parents tend to dramatically underestimate the cost of childcare. Unfortunately, many countries fare petty bad when it comes to paid maternity leave. Luckily in Singapore, working mothers (including self-employed) can enjoy maternity leave benefits under the GPML scheme. This will help provide sufficient time to recover from childbirth and care for newborns.
Hiring a nanny to work inside of your home is desirable but much more expensive than out-of-home childcare. According to Care.com the average full-time nanny with a high school diploma costs about $30,622 per year while one with a graduate degree costs $34,450 per year. These costs are even higher in metropolises. Infant, daycares are far less expensive but getting a spot can be difficult in some urban centers.
Travel– Everyone wants to meet the latest addition to the family so sooner or later most families find themselves flying with a baby or toddler. Airlines require that children two and older have their own seat on a plane. Traveling with a child is more expensive whether you need to pay for an additional seat on a flight or not. Families often find themselves booking larger hotel rooms with a separate room for their child, purchasing or renting special equipment for the trip, and paying for immunizations, passports and any other travel documents for the child.
Here Are A Few Tips For Cutting Down Costs During Your Child's First Year:
Second Hand Clothes– Children grow fast and buying brand new clothes every few months is not practical. If you have family members or friends with children a couple years or even just a few months older than your child consider asking for hand-me-downs. Alternatively, you can go to thrift stores to pick up threads for a fraction of the cost.
Host a Yard Sale– Little people take up lots of room! Consider going through your home and gathering items that are no longer practical or used and selling them at a garage sale to bring in some extra income. Not only will you have some extra cash you may end up with some extra space too.
Collect Coupons– Many companies offer free samples of their baby products, host product giveaways, or send out coupons in flyers or emails. By paying attention and looking for deals you can save lots of money.
Eat at Home– Dining out can be challenging with a newborn at best and is also expensive. By preparing meals at home and packing leftovers to eat for lunch at work a family can dramatically reduce their monthly costs. If you are low on time a slow cooker may become your best friend for preparing healthy family meals on a budget while attending to the needs of your baby.
Conclusion
At the end of the day, there is only so much time, money, planning and money saving parents can do. In many situations taking out a loan from a licensed money lender may prove to be the best short-term solution to the financial burden that children can impose on hard working parents. The first years of a child's life are full of priceless moments and parents should be able to savor and enjoy as many of those moments as possible without crumbling under financial stress.