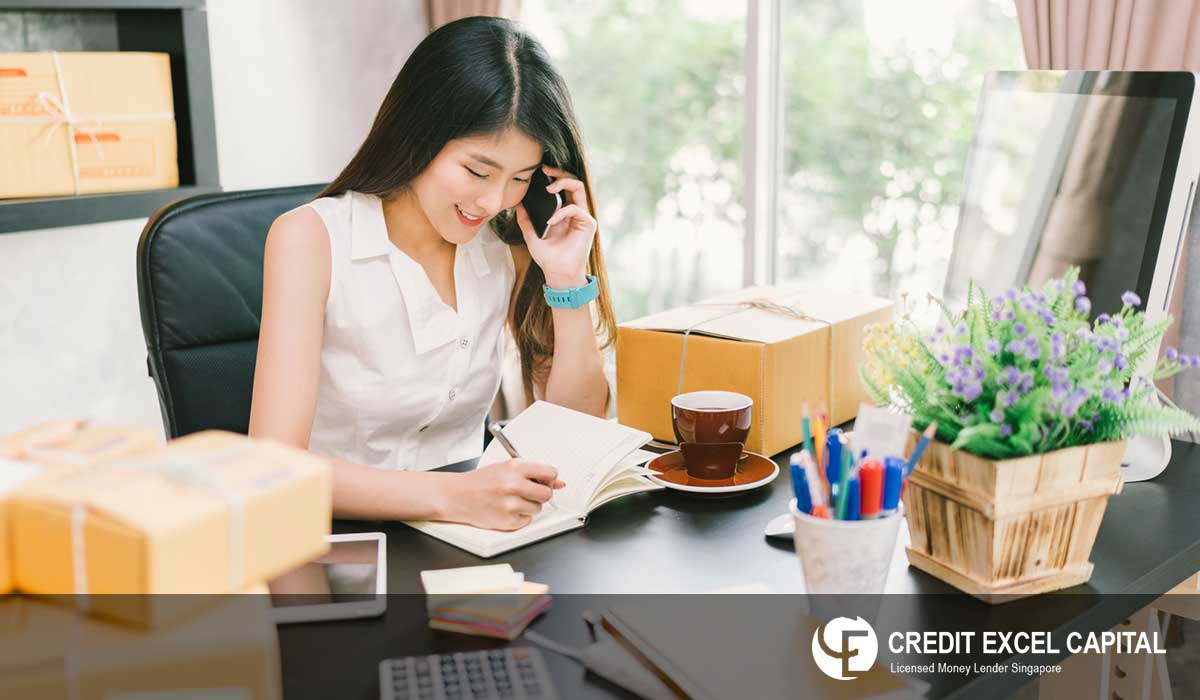 It is inevitable for people to come across tough financial situations in their life. There may even be some circumstances that what you have in the bank is not enough to cover your expenses and bills to be paid. This is why the struggle to find a reliable and trustworthy source of extra funds becomes a highly important task. You want to be sure that the financial institution you consult offers reasonable rates and payment schedules, so there will not be any additional burden on your part. But as much as you need to get your emergency funds, it is just not too easy to do so. In fact, you may end up facing some rejections from banks, particularly if your credit rating is not that impressive. You run the risk of going from one bank to another with the hope of finding one that will grant you a loan, considering your less-than-perfect credit history. However, your chances of being approved of a loan is rather slim, which makes the search harder than what you expect.
How a Licensed Moneylender Can Help
When it comes to borrowing money and getting immediate results, one way to achieve these goals is by consulting a licensed moneylender in Singapore. Unlike with banks, you are less likely to encounter complicated paperwork and requirement for your loan application. Generally, licensed moneylenders offer more lenient policies and guidelines for applicants, and the most important thing is to submit basic documents to facilitate the loan application process. These include a valid passport, present employment, records of your salary, and an active bank account where the money you are borrowing will be sent to you.
The application form is usually available online, and this makes the whole process much easier on your part. You do not need to drop by the office of a moneylender because you can simply check their website, fill out the form, and submit it to the moneylender. If there are documents indicated that you need to submit, then you should gather all of these and send them to the lender to begin the processing of your application. The entire process is not at all that complicated, and you should be able to receive feedback from them in a matter of a few days. This should give you a chance to let out a sigh of relief knowing that there is a higher possibility for you to be able to take a loan out, yet without going through an intricate procedure.
What about the Credit Rating?
Yes, your credit will still be looked into when you take a loan out. However, just because your credit score is low, this does not disqualify you from being able to borrow money. In fact, moneylenders also look at other aspects when they review your credit rating such as your existing debts and whether or not you have a lot of loans and your have defaulted on your payment for these. But if you have been diligently and responsibly paying your debts off, there is a chance for your loan application to be approved. Just make it a point to submit all the necessary documents as required by the moneylender.
A significant issue with borrowers is the concern with regard to their credit scores. The task of obtaining a loan can be a long and tedious process. They are also concerned that if ever they receive some credit, there is the worry of incurring massive interest rates in the end. So, this only adds up to the total payment they have to make once the duration of the loan is over. While it is true that moneylenders do charge interest, there are those who offer the most reasonable and competitive rates for borrowers. Thus, it is ultimately up to you to shop around, so you can find the best match for your needs.
Debunking Myths Involving Licensed Moneylenders
The good news about borrowing some money from licensed lenders in Singapore is the fact that there are several loan types available. There is the option for you to obtain a home loan, unsecured loan, secured loan, as well as a business loan. If your choice is to go for a secured loan, you will need to put out collateral and mortgage applicable assets to the moneylender. But if you want to avoid this route, then you may consider going for the unsecured loan. In this case, there is no collateral involved, yet the interest rates are a little higher. You can also select from a number of unsecured loan types such as a personal loan, payday loan, business loan and even foreigner loan.
The attractive thing about consulting a licensed moneylender is the speed in receiving a response regarding your application. There is indeed less hassle, and you can expect to obtain the loaned amount much faster than how it would take from a bank loan. But then some fears arise from borrowers because they have these ideas in their heads or misconceptions about moneylenders. One of these is the notion that only financially weak individuals resort to contacting moneylenders for a loan. But the truth is that anyone may choose to seek financial assistance from a lender largely because of the quick turnaround and convenience it comes with.
There is also the worry that all moneylenders are "loan sharks". Borrowers are concerned about being charge with astronomical fees on top of their loaned amount. Yet, you have to keep in mind that licensed moneylenders follow Singapore's moneylending laws, which means there is a cap on the interest rate that they can place on the principal. So, this is simply a myth and not at all the real deal when you borrow money from a lender in Singapore. While it is true that the rates moneylenders offer are higher than what you can expect from a bank, this is only due to the higher risk lenders face when they provide loans to clients. If the applicant has a poor credit history, this makes him or her a higher risk factor to lending institutions. In the case of an unsecured loan, it is only practical that the amount borrowed by a client will be subject to interest rates incomparable to what is offered by banks providing secured loans. Considering the speed of response rate from a moneylender, the rates borrowers pay are still worth it.
What To Do Next
Now that you have learned more about these common myths and misconceptions people have about moneylenders, it may be worth looking into some suggestions before you go to the next step. Supposing you are willing to take out a loan, then you will need to do your homework and find a moneylender that offers the most reasonable rate you can afford. But aside from the interest rate, be sure to check the loan repayment terms and how suitable it is for your existing financial situation.
Always request for a written contract when you finalize your agreement with the lender. Everything should be in black and white, so the policies and rules are clear right from the start. There may be cases when you will need clarifications with the moneylender, particularly if there are items in the contract that you do not understand. If so, do not hesitate to ask questions or explanations for some vague and unclear statements. You can surely get things straight and make a much more practical decision once you are certain about what you are getting into before you sign below the dotted line.
Licensed moneylenders in Singapore can help you when finances are tougher in your life. But always check with the lender and learn about the rates, terms, and services offered to make sure you are getting the best solution for your financial concerns once you have sufficient funds in your hands.