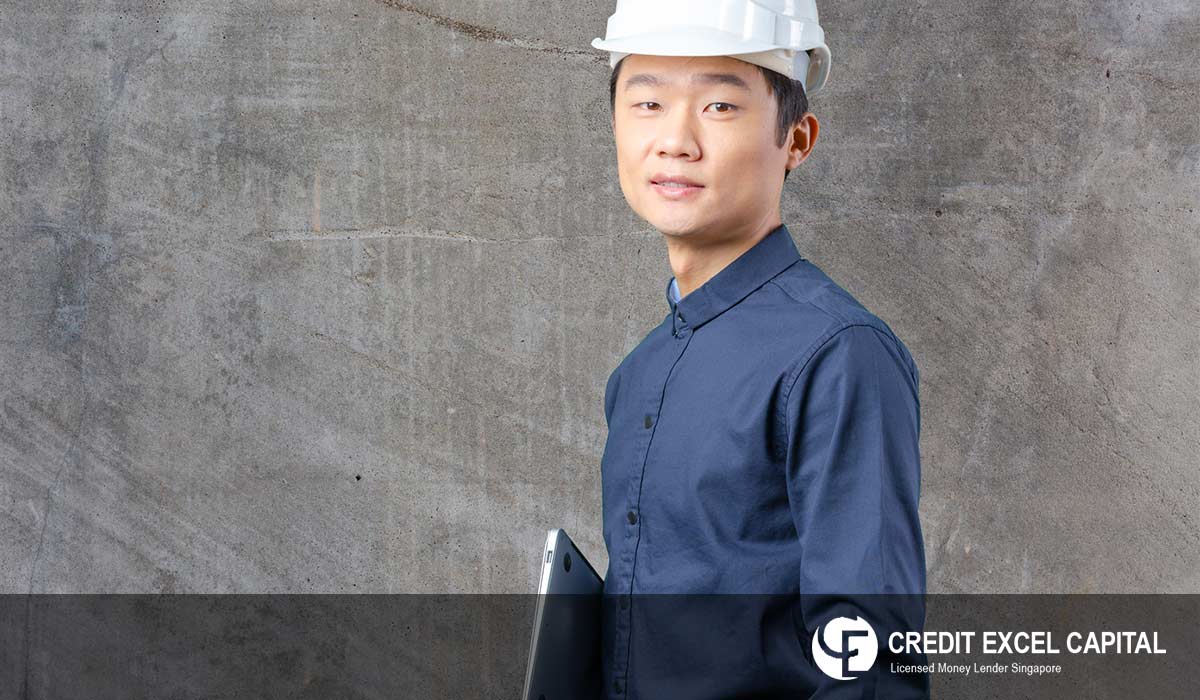 A small business, more often than not, maybe a start-up venture that may not have a big capital that allows big promotions, marketing, and advertising… a necessity for almost all enterprises. It may also be a home-based business without signage; with yet a limited number of products to sell. With this limited opportunity for consumers' awareness of its existence, it has a limited opportunity, too, for sales. And most likely, making it grow is quite a struggle on the part of its owner. Getting funding can be a struggle as well, but with money lender in Singapore, it provides alternative monetary solution. Making your business grow is an easy task through online marketing.
The rules are changing when it comes growing a small business, no longer can you simply place the letter A at the front of your company so you come up first in the yellow pages directory. The rules have changed because the environment has changed, this is not a negative in fact with tools like the internet and email it has leveled the playing field lot and in some ways made it a lot easier to grow a small business and a lot most cost-effective.
As you already have an existing business and have determined what products to sell online, it is very important that your products are not among those that already flood the market, make a survey. It is important too that you come up with a plan on how you would want your products or services packaged; how you want your product or services to be distinguished from other products sold online, how you can make consumers feel that buying your products is a good purchase. Not only will this make your products or services stand out from among the many existing products of its kind, but this will also define your niche group as well.
Though online marketing websites will provide you with proper categorization, well-written articles, good blog reviews of your products, it is still important that you know your products or services' selling points. Have you ever heard the saying "The internet is the easiest thing that is hard to do". You see it is easy to put up a website but making the website work and grow your business with it can be another thing altogether. And this is why you will hear many business owners say "Yeah, I tried that internet thing, but it doesn't work," or the other alternative is to pay internet marketing firms thousands of dollars a month without guaranteed results.
There is another way. However, the internet is like anything else; once you learn a few basics and take consistent action, you can achieve some remarkable results and fast.One of the most important elements of an effective business growing website is to have a way of capturing your visitor's name and email, this way you can follow up with your prospects and build a relationship with them over time.
For businesses that not only sell directly to end-consumers but also supply materials to other businesses, trade shows provide great opportunities. Trade shows often get a lot of publicity and help people recognize your brand more and more. However, trade shows may be very costly. The solution: look for smaller trade shows and bazaars in your locality and start small, but think big. Remember not to discount the power of word-of-mouth. You will never know, but somebody in your locale may have connections that would lead you to success. As you put time and resources into your small business website, it can be very easy to simply ignore the newspaper and magazine ads that were once the staple of your advertising strategy. You assume they no longer work that the cost is way too high and, in short, they are a thing of the past. What I'd like you to consider is advertising your online presence in the offline world. Your website is going to be far and away more interactive, informative and useful to your customers than an old school advertisement. But don't forget that those customers of yours and potential customers are still out there picking up magazine and newspapers once in a while.
As the advertising world has turned to the digital, the prices on some of the traditional types have fallen. Take advantage of it! Remember those trade specific magazines that were too expensive to get into? Check them out again. How about when all you could afford for a newspaper ad was a tiny 2 inch square on some middle page? Take another look. Supply and demand…some of these publications are dropping their prices or offering enhanced ads. When you find a good deal in the offline advertising world don't fall back on your old ad copy. Advertise your small business website. Drive those offline customers to your online presence. Offer a coupon or discount via a newspaper ad that can only be collected on your website. Make use of QR codes if your customer base is in the smartphone-owning demographic. If you have developed a strong following on Twitter, or want to, offer a discount on all your Twitter follows and then advertise that discount along with your Twitter account in a newspaper or magazine ad.
Other considerations include:
Improve Customer Relations
Your customers are the backbone of your business, so make sure you treat them as such. You must not only establish but maintain an exceptional working relationship with every one of your customers. Ideally, your business should become indispensable to your customers so make sure you understand the needs and expectations of them.
Improve Hiring Procedures
Often one of the biggest mistakes small business owners make does not have more strict hiring practices in place. It is much harder to get rid of employees who are not fully contributing than it is to hire them. Have each prospective employee fill out a detailed application form, complete with valid references and former employers. Make sure you contact all references! Implementing tighter hiring practices will ensure you bring the high caliber, efficient employees.
Streamline Operations
Small companies often have employees who wear many hats and perform a myriad of duties. As you grow and business becomes more demanding, make sure you streamline and define duties, job descriptions, and operations.
Use Data Backup
There are few things more important than ensuring your company has a data backup plan. Losing valuable business data and information could mean the ruin of your company. Try an online backup service – they are affordable, convenient, and secure.