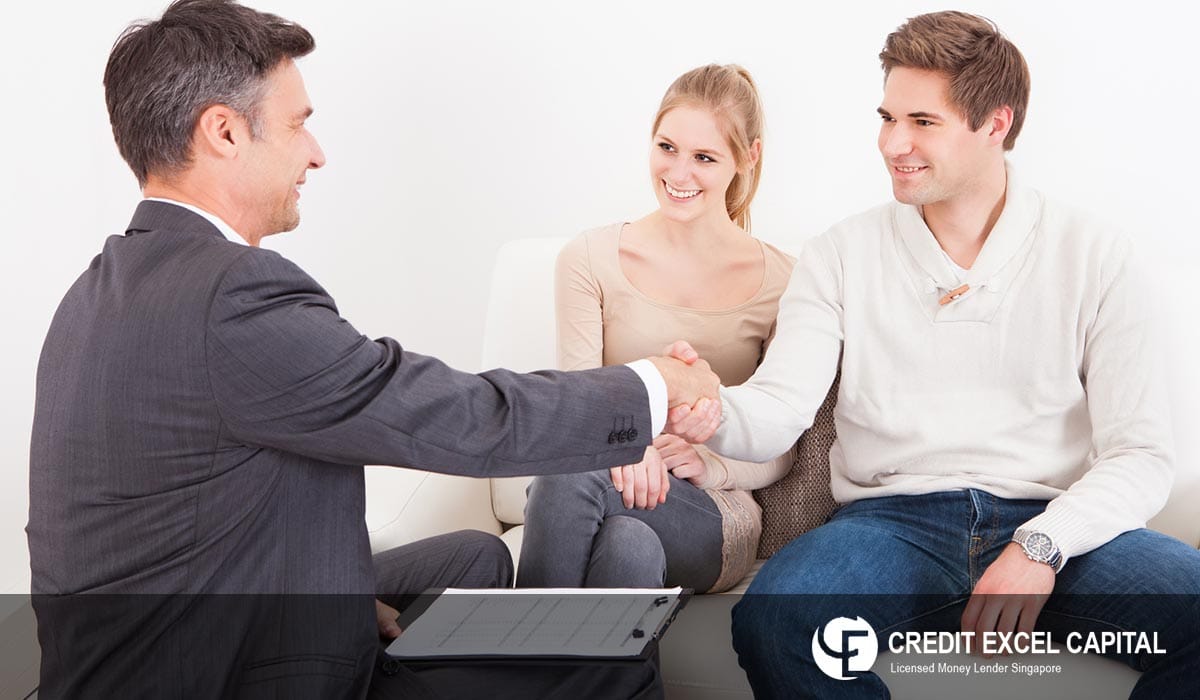 The Money Lender's Act or MLA was sanctioned in Singapore in 1936 as the Moneylenders Ordinance it was patterned after the English Moneylenders Act of 1900 and 1927. The MLA hold the following section which defines the definition of the offending Moneylender, it is as stated, "the salutary goal of proscribing rapacious conduct by unlicensed and unprincipled lenders". It claims that these sections of the MLA were not made to hinder any other transactions between industries, but only to protect the interests of many.
How do you start a Moneylending business?
To start a money lending business, the ministry of the law of Singapore requires you to do the following:
Register a sole-ownership or partnership, or incorporation, whose principal activity with fall into the business entity "moneylending
Apply for a moneylender's license from the registry of moneylenders. Besides these, the person-in-charge, or the person that will handle the management of the moneylending business, will be required to pass the moneylender's test, made by the Registry of Moneylenders about the Money Lender's Act (MLA).
Am I qualified to be a moneylender in Singapore?
So, you have passed your application for a "moneylending" business, now you need to apply for a license. But first you need to know whether you are eligible to apply. The Registry of Moneylending has criteria for this license. It states that a the applicant must be:
A resident of Singapore,
Have a good character,
Is considered to be fit and a proper person to start a moneylending business,
Must be at least 21 years of age, and
Knowledgeable about the provisions of the MLAW.
Some tips on moneylending business
The use of moneylenders is often denoted with negative meaning, it may be because the applicants don't usually have the credit score most banks and organization forces upon their applicants. With private moneylender, it is known to have less bureaucratic process, and thus in turn, becomes an easier avenue to get the needed cash. This kind of services, are often popular in communities. This makes it a good business for entrepreneurs who know and understand how the systems works, but it is not always bad. You could start up a moneylending business, either as a sole owner, a partnership or a corporation. Here are some tips on staring out your own moneylending business.
Building up a Business Plan
Monetary matters are a huge headache to think about. That is why it is often necessary to create a business plan, that will include a time frame of when and how should you achieve your goals. Your primary good is to establish a business that you will profit, and will be able to guarantee at least a success. You ought to see any suitable business programming that is needed so you could be ready and prepare it in advance. This will enable you to figure out the logistics, for example, the greatest and least credit sums, and loan costs. Make budgetary projections including equal the initial investment focuses, legitimate costs, anticipated pay, and different costs. Also remember that in this kind of business, it is best to start small, and work your way up.
Building up a Risk Management Program
Once a marketable strategy has been made, you ought to try this model and build a risk management program, which is intended to secure your investments against unexpected conditions. This kind of decision should also be brought up to the board of the company, if it is a corporation, as they might have other ideas of how to deal with risks. For this situation, you have the obligation of dealing with the risk related with private cash loaning appropriately. A risk management program at that point not only protects the business, it will as well as protects you from case if the business comes up short or you endure a huge misfortune.
Enlisting a Management Team
Any lawful cash loan specialist that is new in business needs an accomplished and capable administration group, which will enable it to explore the beginning times of operation. The group must have involvement in private cash loaning since this adds to the validity of your new business. Other than this, it makes it less demanding for you to raise venture capital. After the administration group has been contracted, you can simply ahead and enroll whatever remains of your workforce.
For your private cash loaning business to be fruitful, you should prepare. This may involve setting down procedures to combat circumstances, for example, refusal by the borrowers to pay their debts. In accordance with this, you ought to be prepared to do some foreclosure processes when the borrower defaults on their debts.
To fully appreciate the private cash loaning business, you ought to become friends with those who have been operating this kind of business for quite a while. This will set you up for the subtleties of private cash loaning, and the culture behind it Additionally, it gives you the chance to recognize and work with what you learn to make your own opportunities. You will need to comprehend the different kinds of credits that a licensed cash moneylender can offer.
The Singaporean Government has been quite lenient with the regulation of the moneylending business in Singapore. However, with the hard and expensive process of acquiring a proper license, the government is working on ensuring more of the consumer's rights. It is important to learn more of the new implementing rules of the Singaporean government, so always check out their site As a businessman, you also need to understand that to profit, you must build a good relationship with your clients, so don't go scaring them off.